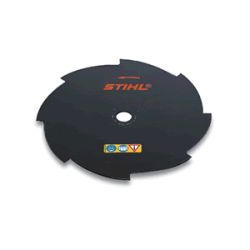 Features
***Sale in store pick up only!***

8 - Tooth Steel Grass Cutting Blade
This blade provides a high mowing capacity in difficult conditions, such as matted and dry grass, ferns and reeds.
Year
2011
Manufacturer
Stihl
Model
4001 713 3803
Call 561-964-4949 for quote.
Click here for quote.



Online prices are subject to change without notice. Discount Equipment reserves the right to refuse any order placed on this website.