You are here: Home
FAQ About Renting
At Discount Equpment Rental we strive to provide the highest level of service as well as the highest quality products for our customers. Customer satisfaction is our number one priority.
HOURS OF OPERATION
Please select a location to view store hours at a location.
PAYMENT
To process your request, please click on this credit card link to fill out our credit card authorization form.
We accept payment in the form of cash, checks approved by Discount Equpment Rental and the following credit cards:
Visa
Mastercard
Discovercard
American Express
COMMERCIAL ACCOUNTS
We encourage our commercial customers to open a charge account. Click here to download a commercial credit application or contact us between the hours of 9:00 a.m. and 4:00 p.m. EST at (1-561-964-4949). Need to update your account? Click here or contact our Administrative Office. Open account terms are based on credit limit set by Discount Equpment Rental . To apply for a credit limit increase you must be in good standings and pay history. Please contact our accounts receivable office at 561-964-4949 or email Administrative Office. Payment terms are net 10 Proxy. So all invoices are due in full by the 10th day of the following month.
LOCATIONS
We have 1 locations in Florida located in West Palm Beach. We will deliver equipment statewide.
UPDATE YOUR ACCOUNT
To make changes to your account information such as address, phone number, emails or authorized personal to place orders, please fill out the customer application form and update the information that has changed.
RENTAL POLICIES
What do I need to rent?
A valid Driver's License and credit or debit card
A working phone number
A email address - to send invoice & correspondence
A physical address that matches the drivers license and credit card
The physical address where the rented equipment or items will be used
DAMAGE WAIVER PLAN
Every rental contract has an optional additional 14% Damage Waiver charge added to protect you against accidental damage to rented equipment. This is optional and can be declined at time of rental if you provide us with proper insurance coverage with Discount Equpment Rental as loss payee. Please click on the insurance waiver form to have processed by your insurance provider. If declined you might be required to leave an additional deposit or certificate of insurance to cover any unexpected damages.
STANDARD RENTAL RATES
Minimum Rate - Varies from 4 hours to 1 day depending on equipment
Day Rate - 24 consecutive hours
Week Rate - 7 consecutive days
Monthly Rate - 4 consecutive weeks (28 days)
Note: All standard rental rates are based not to exceed 8 hours of use per day, 40 hours of use per week or 160 hours of use per 4 week period. Additional usage will be charged accordingly on metered rental equipment. Check with store for details on hourly charges and shift rental rates depending on the type of equipment.
WEEKEND RENTAL RATES
When closed on Sundays, pick up Friday after 3:00 p.m. or Saturday by 11:45 a.m. and return by 9:00 a.m. Monday morning for a one-day charge. Not all equipment falls under this category such as hour metered items are allowed 8 hours of use on the unit and wearable diamond items and others. Please check with store location for details on products before ordering.
FUELS

Some rental equipment runs on gasoline while others use diesel fuel. It is important for the customer to be aware of the equipment's fuel type at time of rental. Equipment requiring fuel will be full at the time of rental. Smaller equipment is rented with a flat fuel charge, and it is not required to be refueled before returning, we will not credit for re-fueled equipment because we only use REC-90 unleaded in our gasoline and 2-cycle powered equipment. On Diesel powered equipment you will be charged for actual gallons used when equipment is returned. Please click here or ask store for a printed copy on the details of our REC-90 fuel protocol. Equipment requiring propane for either fueling the engine or a propane accessory will rented with a flat charge depending on size of tank capacity needed. It is not required to be re-filled before returning we will not credit for refills or partial tanks.
DELIVERY & PICK UP POLICIES
Delivery, pick-up, and moving is available with reasonable rates. Please call for a delivery estimate to your specific zip code location. Deliveries, pick-ups, and moves must be scheduled in advance; however, we will make every effort to accommodate all with short notice. If you prefer, you may pick-up and return rental items from one of our 3 convenient locations. When done with your equipment you must call or complete this Rental Action Request Form for pick up or move of the equipment from the rented location. Discount Equpment Rental will not automatically come for pick up even though a set rental term was estimated on rental. To obtain your "Off Rent Number" this will be your confirmation that rental has stopped being charged to the time of your call or the completetion of the Rental Action Request Form. Then a pick up or move will be processed for the next available truck going to that area. Remember to secure the equipment, accessories and keys, you are responsible for equipment till picked up by a Discount Equpment Rental employee..
TRAILERS & TOWING
Trailer towing capacities are restricted according to the size of the vehicle and hitch towing the trailer. Vehicle and hitch towing trailers must be sized properly. Click here for the trailer models and additional information on customer liabilities. If you are not comfortable towing a trailer, we always have delivery available with reasonable rates. Discount Equpment Rental reserves the right not to no rent trailers if they feel the truck towing the trailer with the weight capacity of the trailer will be over loaded for the capacity of the trucks capability.
Click here to view the Trailer Towing Guidelines

EQUIPMENT OPERATION
If you ever have questions about the proper operation of any rental item, please don't hesitate to call. Our rental staff will help resolve any of your questions and concerns over the phone. Our rental equipment is maintained by the highest standards; however, occasionally you may encounter difficulties even when proper procedures are followed. In the rare case where the problem cannot be solved over the phone, we will do everything possible including providing substitute equipment for you to complete your project. Discount Equpment Rental is committed to provide the best equipment possible along with the highest level of customer service throughout your entire project. If problems occur during our closed hours please refer to the item on our website and look under the brochures and manual tab for operating and trouble shooting instructions. If an after hour service call is requested, a rate of $125.00 per hour will be charged from the time leaving our offices till returning from this service.
Manufacturer/Brand
Equipment Type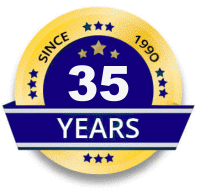 Edit this page